---
Wisley Alpine Log
By Paul Cumbleton

Log 9 --- 24th April 2008

Last year in my early logs I described the demolishing of the old alpine house and the construction of the new alpine house sponsored by Alitex (see logs 1, 2 and 4 of 2007). Although the house has been open to the public for some time now, we recently had the "official" opening ceremony. In preparation everyone worked hard to ensure the house and the area around looked its very best. This area has also recently been improved with new information and interpretation signs which were installed just in time for the opening ceremony. Here are a couple of examples: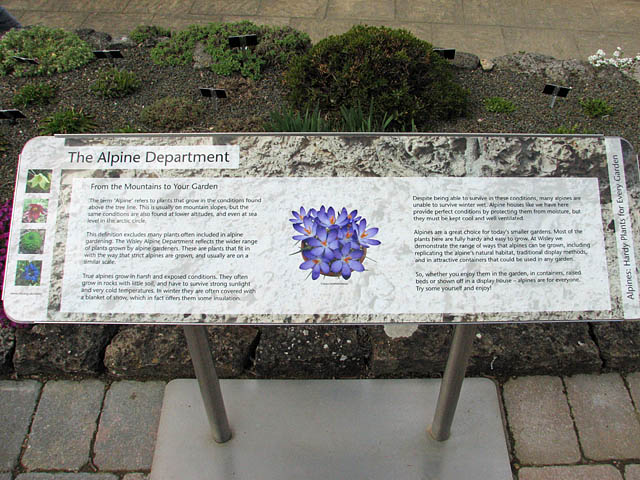 New signs 1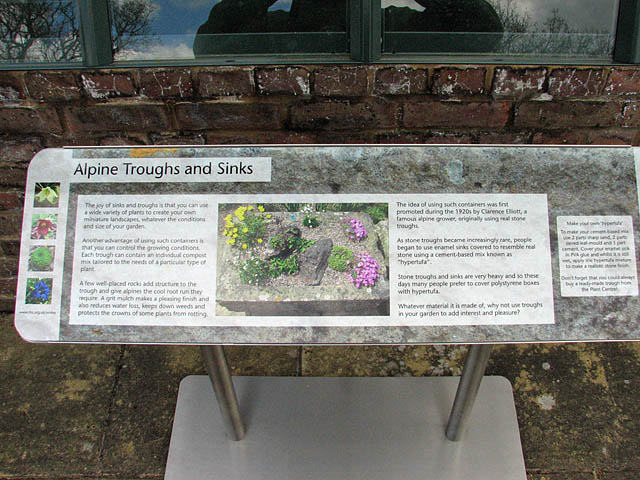 New signs 2

The ceremony itself was an evening event and Alitex had invited about 40 guests to be present.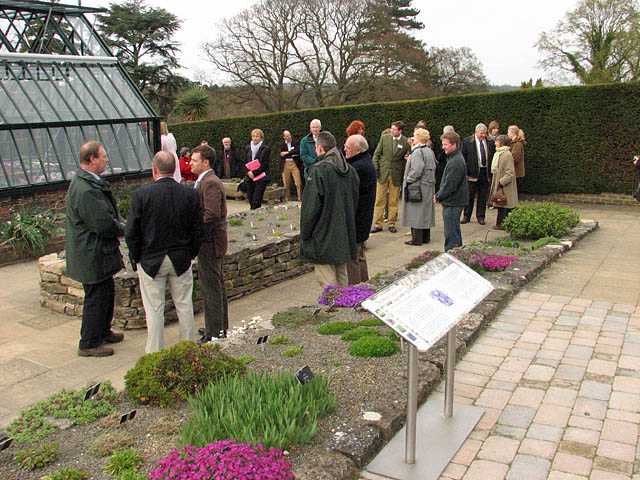 Gathering for the event

Rather than a traditional ribbon to cut, our current resident willow weaver, Tom Hare, had made a willow chain with the help of children.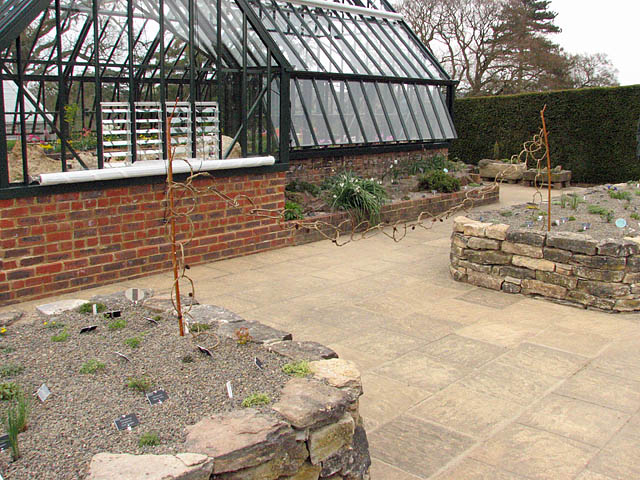 Willow chain 1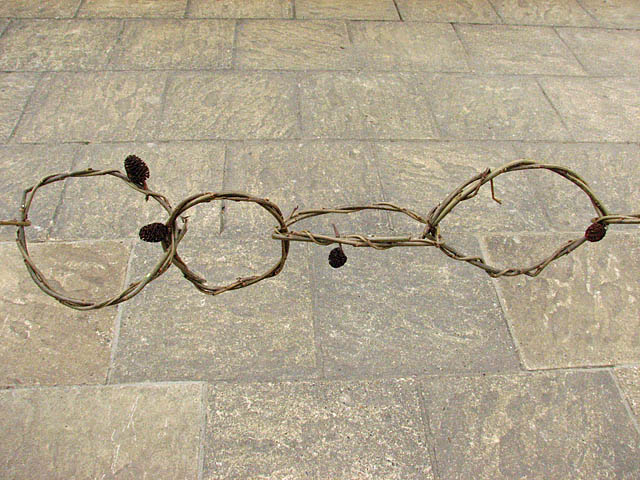 Willow chain 2

Peter Buckley, President of the RHS, gave a brief speech before he cut the chain with the assistance of Jim Gardner, Curator of Wisley, and the mother of Alitex CEO Tom Hall.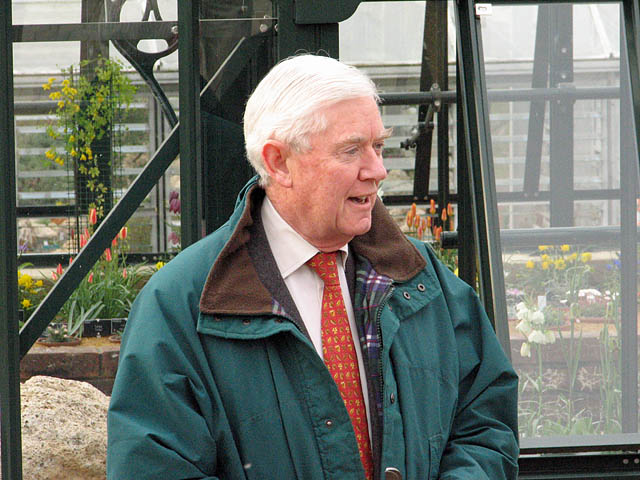 Peter Buckley speaking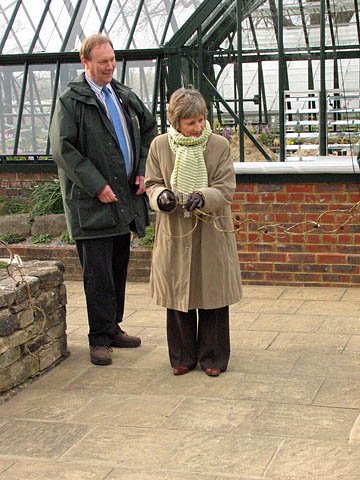 Cutting the chain

The invited guests then had the opportunity to look at the display in the new house. This was followed by drinks and nibbles and finally a meal. Tom Hall from Alitex spoke just before the meal and to my surprise quoted from my blogs to the gathered guests! By the way, if any of you are interested to know more about Alitex glasshouses, you can find their website at http://www.alitex.co.uk/

Now back to the plants themselves. One group of plants giving much colour in the house just now are cultivars of Primula sieboldii. We have a small collection of mainly Japanese cultivars of this lovely Primula, that was given to us a couple of years ago. While these specific ones may not be generally available in the UK, there are about 25 cultivars which are obtainable here if you want to seek them out. They like moist but well-drained humous-rich soils and a little shade. They spread by rhizomes and as our plants get larger we intend to split them and plant some of the divisions outside under the trees at the western side of the rock garden. Here to end the log with are just some of those in flower now: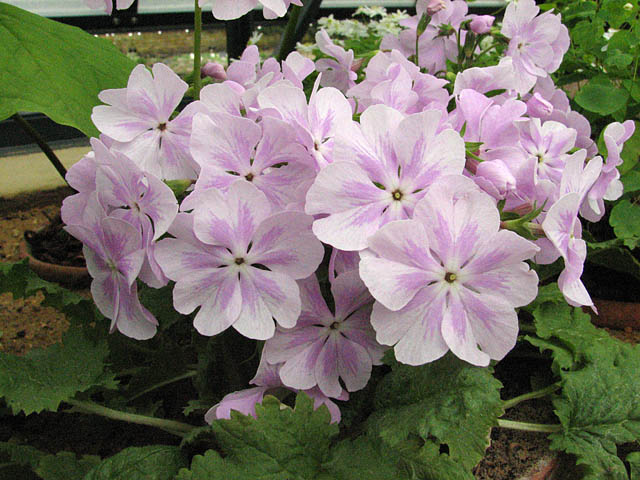 Primula sieboldii 'Hana-monyo'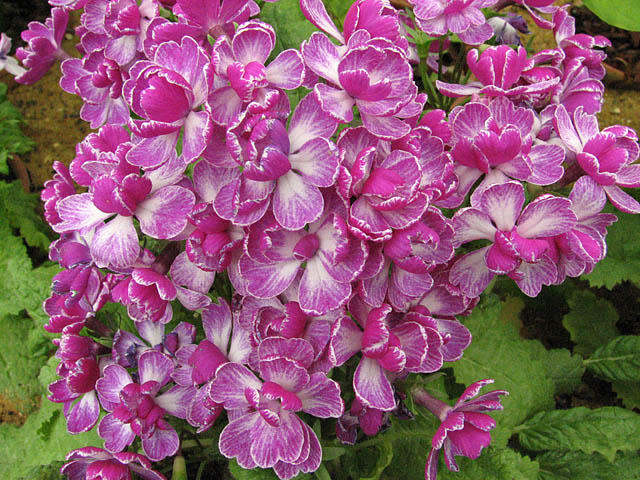 Primula sieboldii 'Ko-odori'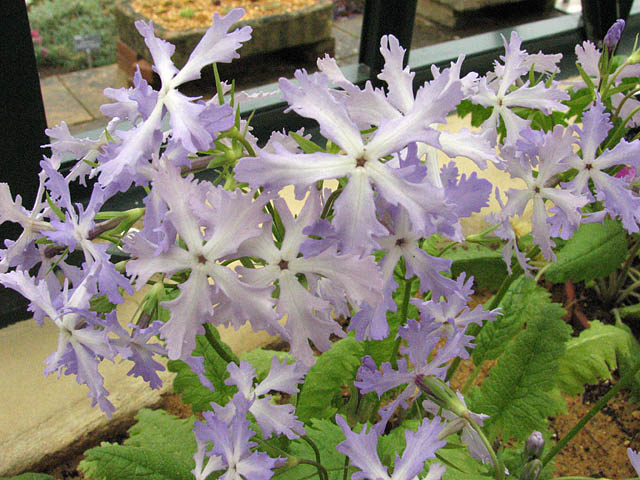 Primula sieboldii 'Fuha'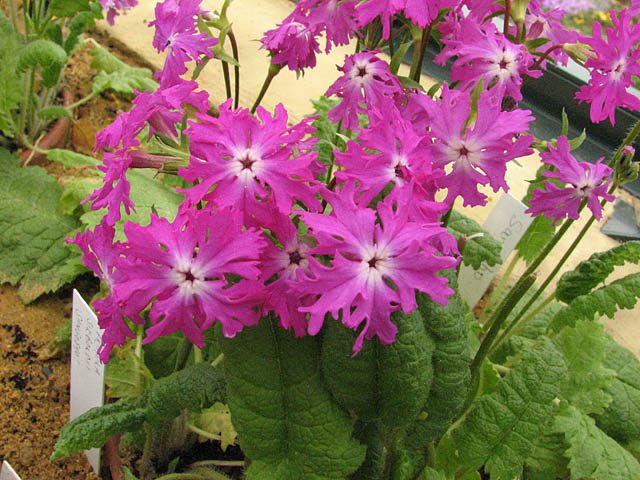 Primula sieboldii 'Sangosho'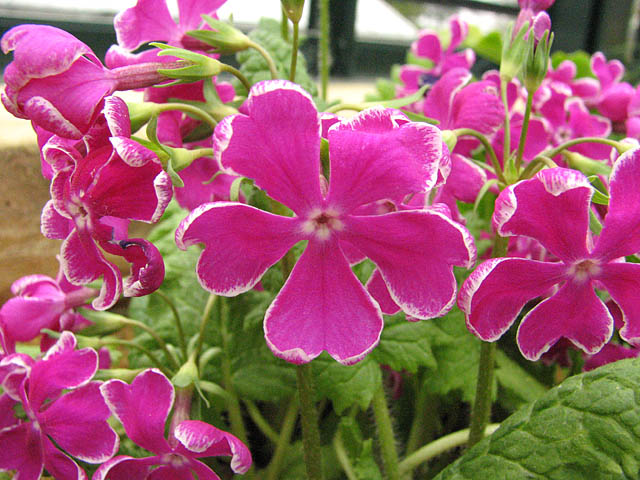 Primula sieboldii 'Hibai-no-kagayaki'


^ back to the top ^