---
Wisley's Alpine Log
By Paul Cumbleton

Log 2 17th January 2008


Welcome to the second log of 2008. Last time I had not been back to Wisley after the Christmas break but I have since been back and I was surprised at how much things had progressed in just a couple of weeks. I love it when you see things appearing that offer a promise of future beauty. Several pots of seeds had germinated, such as these Frasera neglecta: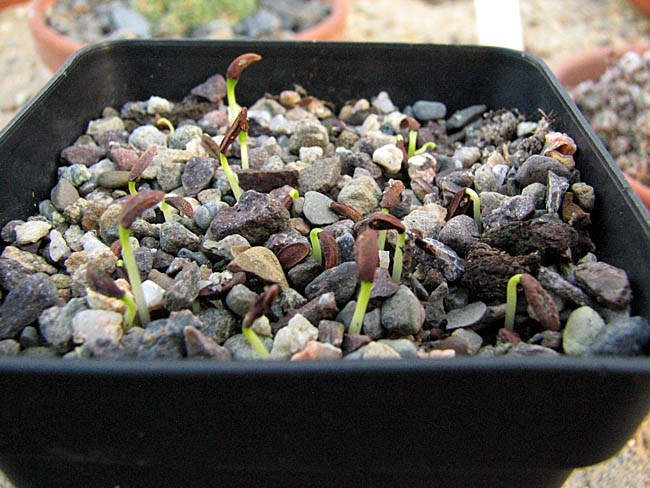 Frasera negelcta seedlings

Many bulbs had made a lot more growth especially the Calochortus collection. C. gunnisonii is well advanced and the leaves were twice as long as they were before the break: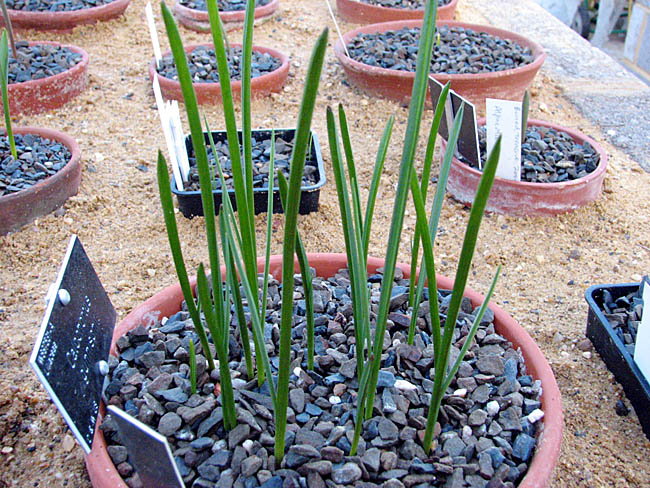 Calochortus gunnisonii leaves

One Iris bakeriana had obviously escaped at some point and had come up in the plunge where it was doing better than it's compatriots in the pots: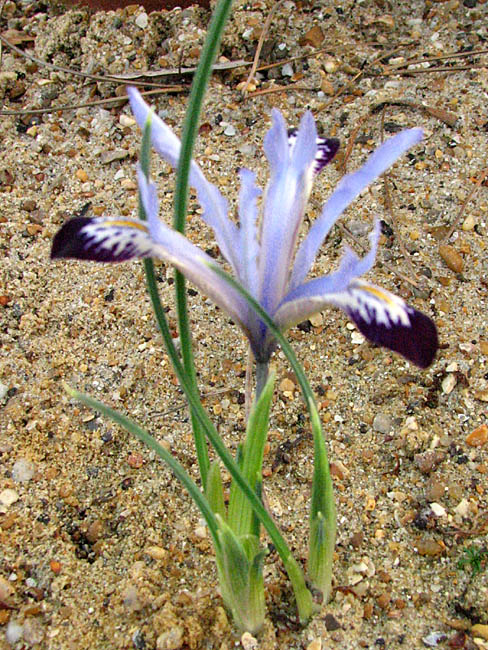 Iris bakeriana. Sorry for the fuzzy picture!

The first of the Corydalis were in flower, including this lovely cross between C. schanginni and its subspecies ainii: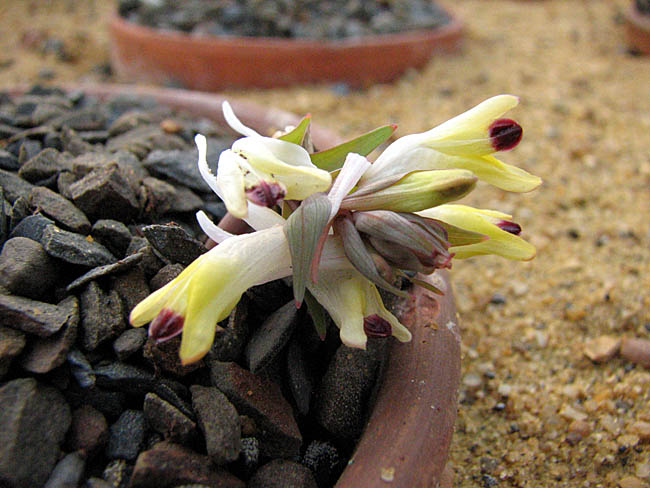 Corydalis schanginni x Corydalis schanginni ssp. ainii

Other Corydalis were pushing through such as C maracandica: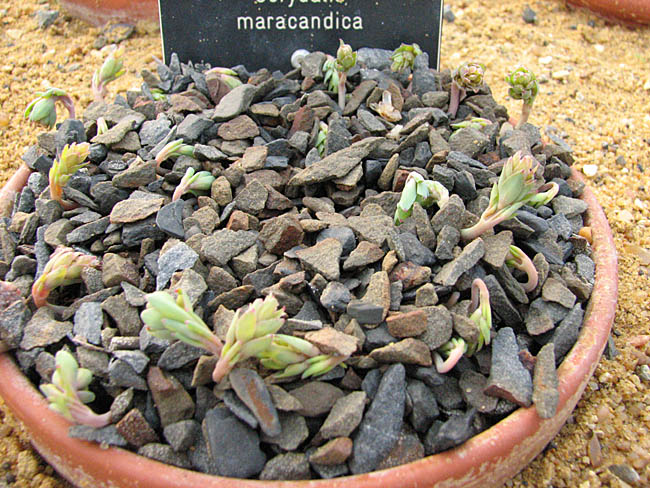 Corydalis maracandica

Several alpines were developing buds. Some of them are architectural even before the flowers open - I especially liked this Townsendia parryi: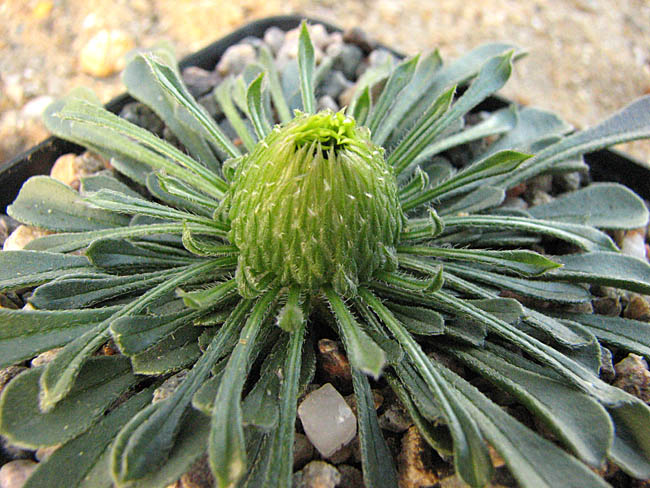 Townsendia parryi in bud

Other alpines were in advanced flower such as this Dionysia - a hybrid of D. curviflora and D. tapetodes: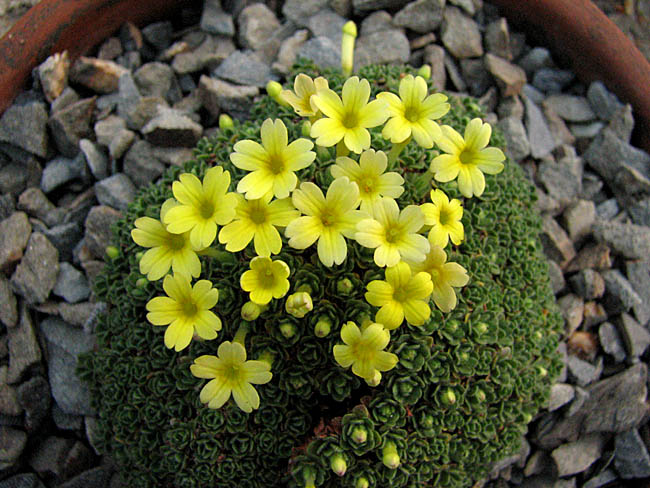 D. curviflora x D. tapetodes

As well as the day to day horticulture there are sometimes other things we get to do and as part of staff development we are provided with various training courses. One area that is being given high importance is that of improving management and leadership skills. Today I went on the first day of a two day course aimed at helping us be more effective in these roles. The day proved very useful as well as being well led.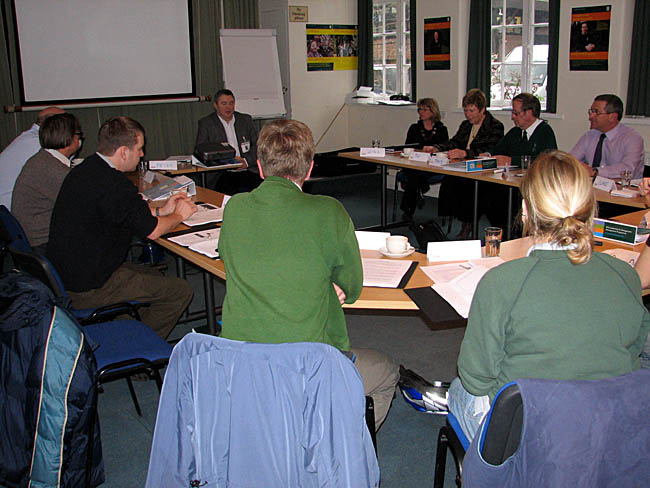 Training in progress

During the lunch break I managed to dash up to the Display house to take a few pictures to share with you of the current display. I only had 10 minutes to do this and the light was poor so apologies if some of these shots are not quite up to the usual standard!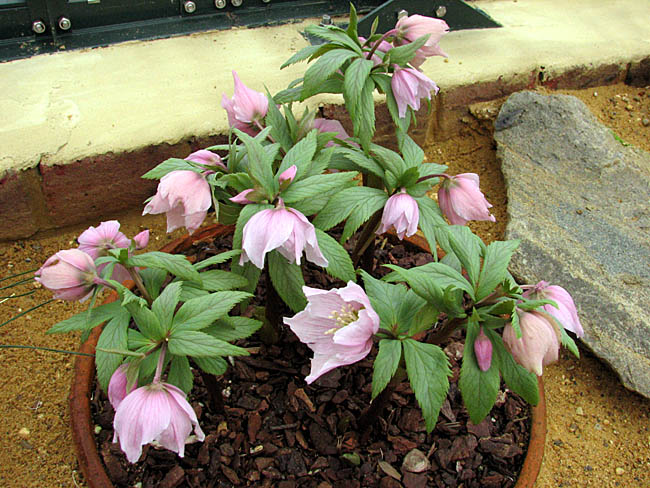 Helleborus thibetanus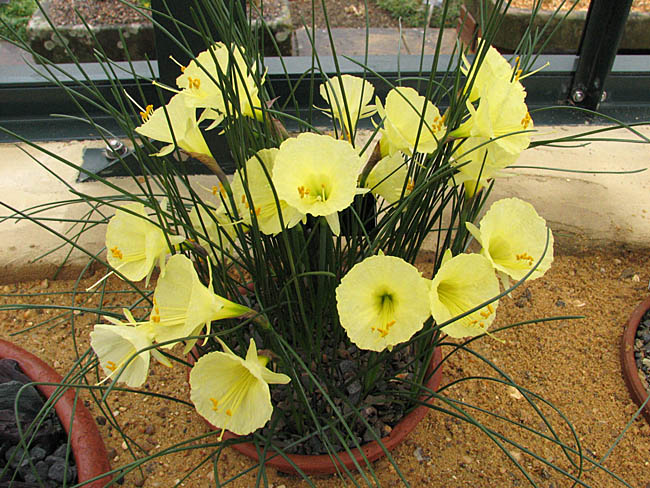 Narcissus romieuxii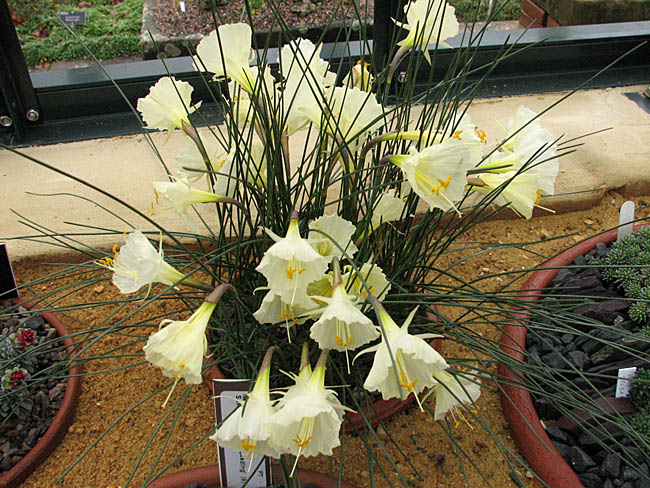 Narcissus romieuxii - a paler form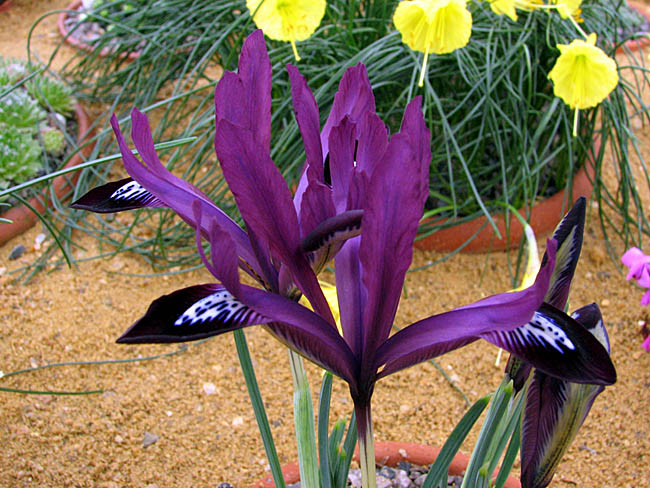 Iris reticulata 'Purple Gem'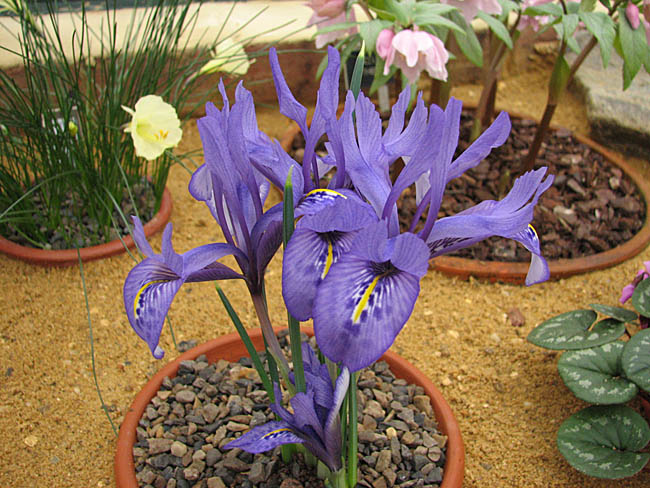 Iris histrio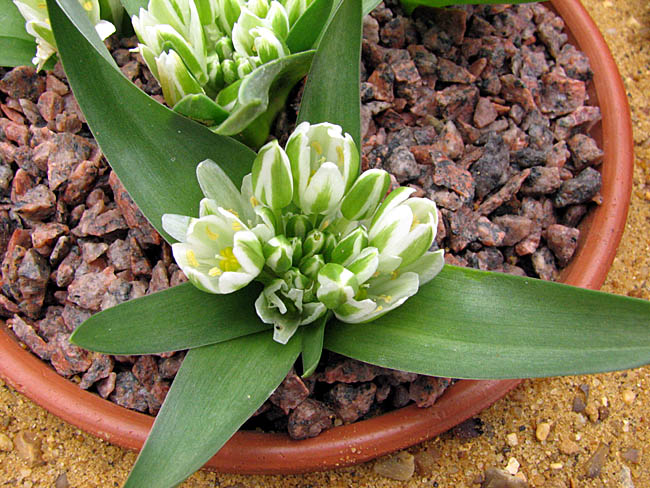 Ornithogalum lanceolatum


And finally a general view: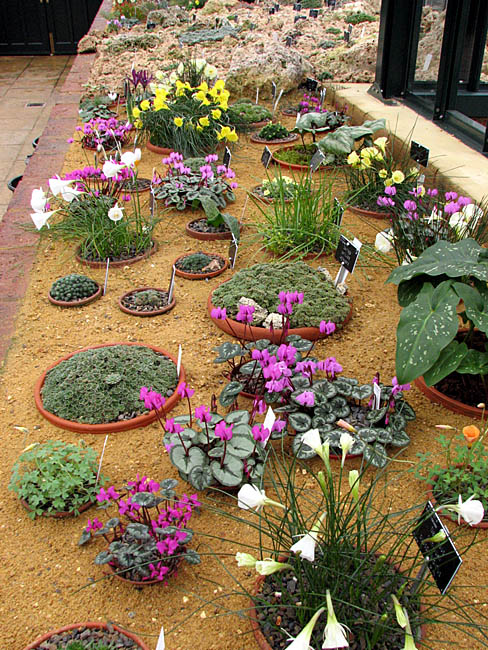 Display House in mid January






^ back to the top ^