21
Visited Bo'mains Meadow today to see the Greater Butterfly Orchid, Platanthera chlorantha.
This is a meadow managed by The Scottish Wildlife Trust and is on the outskirts of Bo'ness and a five minute drive from my home. The Northern part of the meadow is a former reservoir that has been filled in. The Southern part has been undisturbed for many years and has the main population of this butterfly orchid.
The meadow is grazed during the winter by Shetland Cattle and sheep.
The Southern Meadow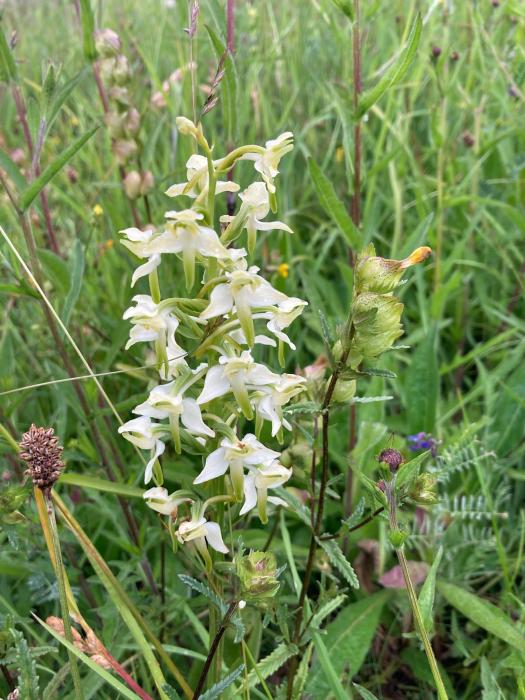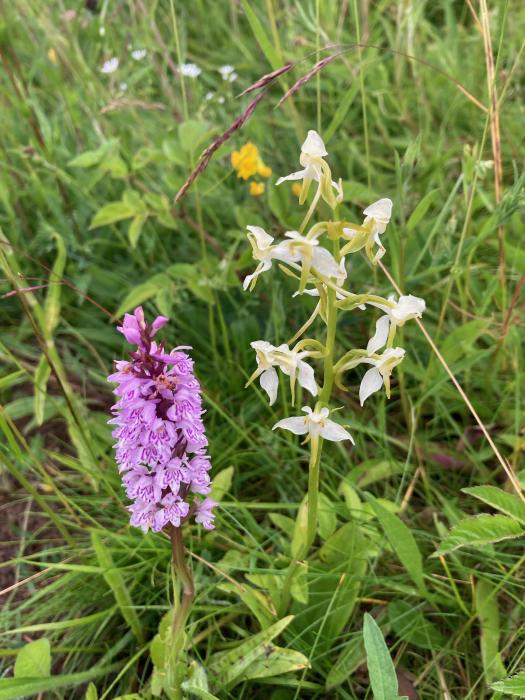 Butterfly Orchid with the Common Spotted Orchid