---
BULB LOG 28 -- 8th July 2004


I have just come back from 6 wonderful days in Northern Norway enjoying the Tromso Botanic Garden and the magnificent surrounding countryside. I have started a thread in the forum where, over the next week or so, I will post some of the pictures I took there. What has this to do with the Bulb log? Well, it is my excuse for a late and slightly truncated log this week.
I had a walk around our garden today to see what bulbous plants were in flower and there are not so many.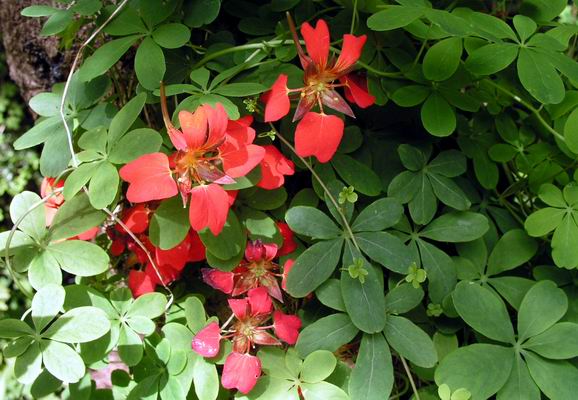 Tropaeolum speciosum



Tropaeolum speciosum grows from long swollen roots and it so enjoys the humus rich beds in our garden that it is a full time job for Maggi pulling it out. If we leave it to ramble through the dwarf rhododendrons it will kill them. It is selectively weeded out and only allowed to grow where its support plant is large enough not to suffer from the competition. There seems to be two types of gardener where Tropaeolum speciosum is concerned, those that cannot grow it and those that cannot get rid of it !!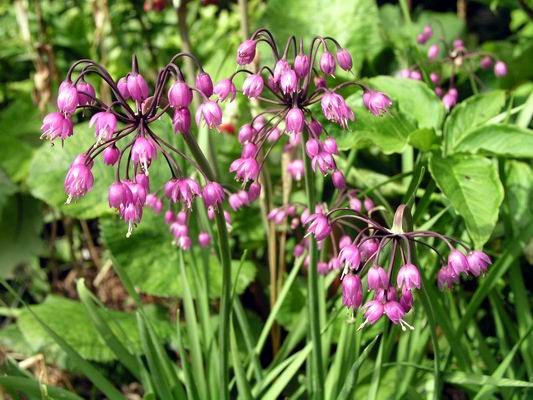 Allium macranthum



The genus Allium offers a host of summer flowering species and we are gradually getting hold of some of the more decorative ones, like Allium macranthum,
which flower in July and August.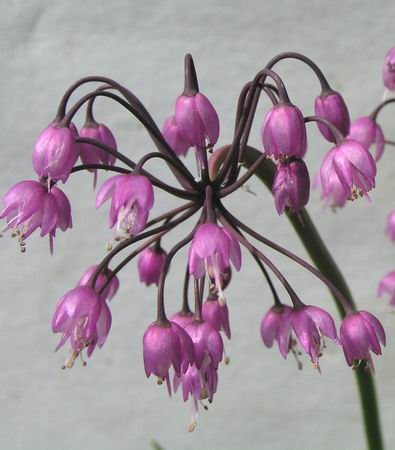 Allium macranthum flower



It has nice umbels of flowers that are worth looking at in detail.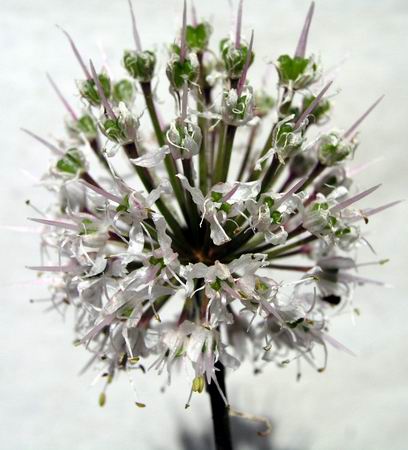 Allium prattii



Not so decorative but still one that I like, is Allium prattii.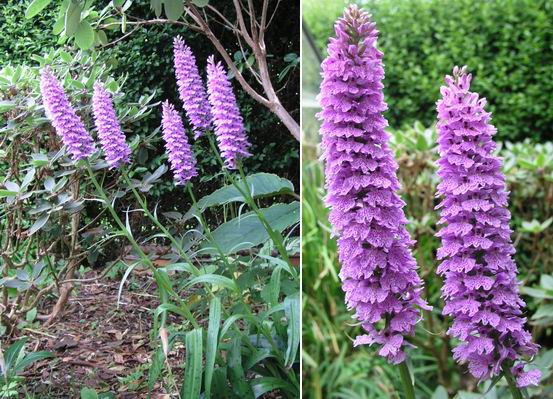 Dactylorhiza



Yet another Dactylorhiza to show you - this one self-seeded in one of the paths right at the edge of a slab. Last Autumn I carefully dug it up and planted it in a reworked bed and as you can see it is a very happy, vigorous and attractive form with long
flower spikes.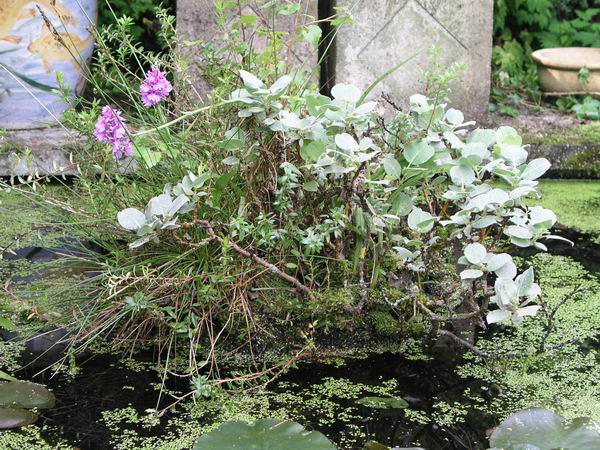 Island pot



I mentioned that the Dactylorhiza liked to self-seed into pots and troughs - here is another extreme. This is a large shallow pot that lives on a stack of bricks so that it is half submerged in our pond, it was to be the home for a Salix lanata. All the other plants have self sown including the Dactylorhiza, can you imagine trying to grow an orchid in an environment like this - always submerged in water?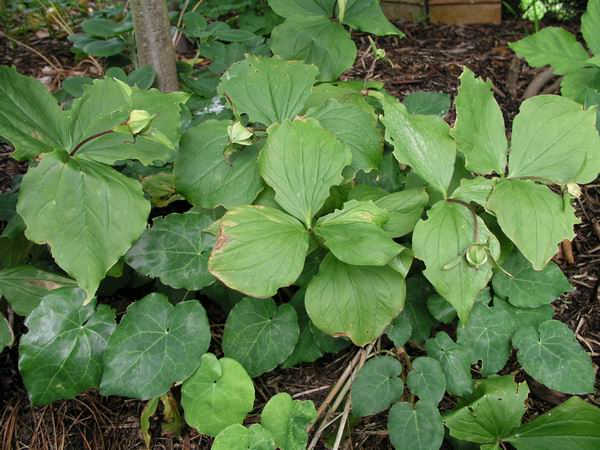 Trillium ovatum



The seed pods on our Trillium ovatum are nice and fat now so I must watch out to ensure that the wasps do not steal all the seed again. I have not covered the seed pods this year as I have not seen many wasps around, probably because of the cool and windy weather.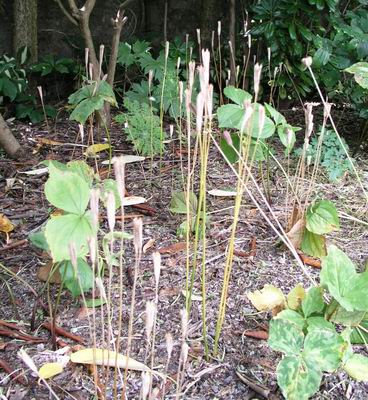 Erythronium in seed



I always remember how impressed I used to be, as a young gardener, visiting a garden where the plants were self-seeding all around. Why did this not happen in our garden I wondered. The answer is simple and so obvious that it took a while for me to realise that we were collecting all the seeds so there were none left to self sow. Now we always leave some on the plants like these Erythroniums to sow them selves.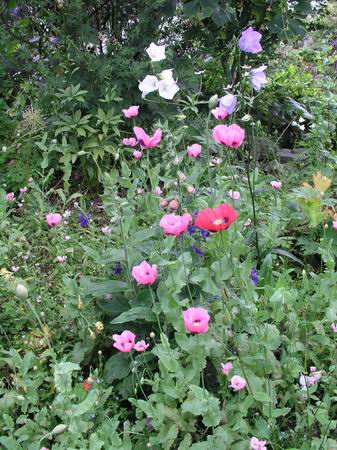 Bulb bed



This is one of our bulb beds where we are happy to leave the self seeding Papavers, Campanulas, Delphiniums, etc. to grow in the summer. The bed would otherwise be very empty just now and the plants help keep the summer moisture levels low which is just what the bulbs want.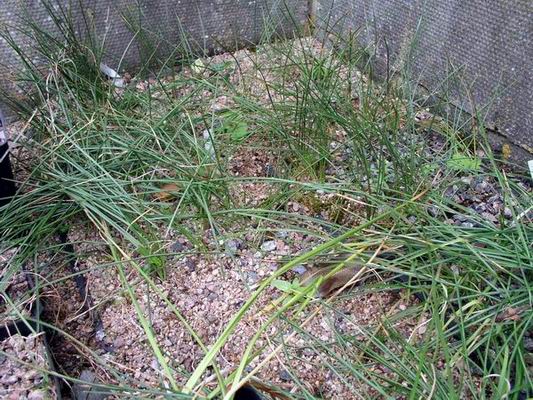 Crocus pelistericus & scardicus



Crocus pelistericus and scardicus are two species that never want to be dried out so they need to be well watered in the summer. As you can see the leaves are still green but it is now that I repot them as the new roots are already emerging.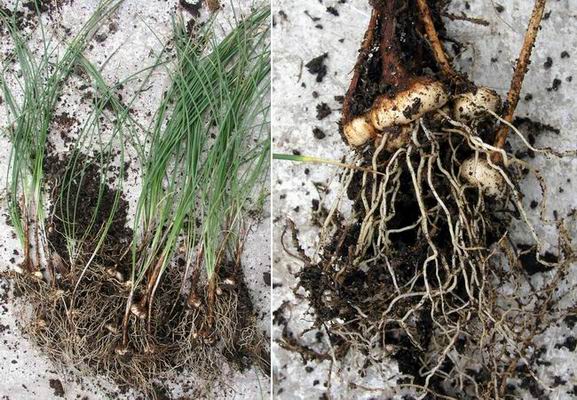 Crocus pelistericus corms



I repot them every two years in late June or early July and as long as you handle them carefully and do not allow the roots to dry out, you can separate the offsets, many of which are big enough to flower next spring.





^ back to the top ^