---
BULB LOG 23
4th June 2003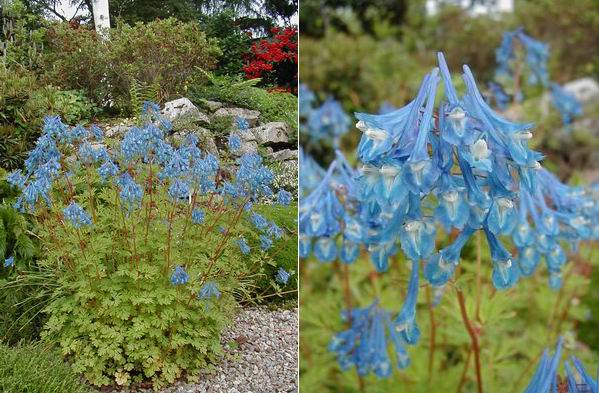 Corydalis x'Craigton Blue'



I showed you Corydalis x'Craigton Blue' in the last log and now it is in full flower. It is a striking plant given some space in the garden. I was also delighted to see it feature in the center of Ian Christies' Gold Medal winning display at the Gardening Scotland 2003 Show at the weekend. Ian also won the SRGC Alf Evans Award for the best commercial display of rock garden plants, well done Ian. In case you have not heard yet ,the SRGC won a Gold Medal and the Best In Show Award, that is three years out of four that we have won best in show.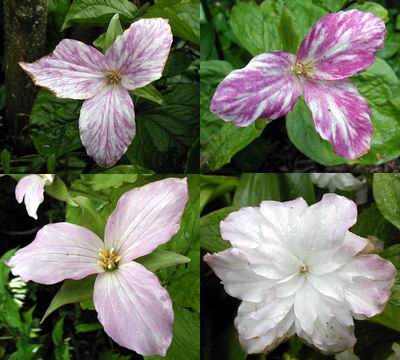 Trillium grandiflorum fading



It is always interesting to see how Trillium grandiflorum flowers fade. The two top ones are normal white forms which pick up a lot of colour as the flowers are going over, bottom left is the roseum form in which the pink starts to bleach out as it fades and even the doubles (bottom right) get a hint of colour towards the end of their flowering period.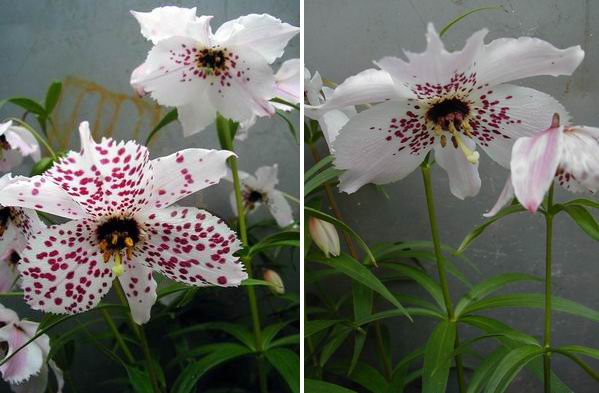 Nomocharis pardanthina x2



These are a few of our Nomocharis pardanthina seedlings, the very spotted ones are what we used to know as Nomocharis mairei which seems to have been sunk into Nomocharis pardanthina. We raise a lot of these every year from seed and the amount of spotting is very variable. I believe that all the Nomocharis that we grow in our garden have been in cultivation for so long that it is no longer accurate to give them a species name as they have been hybridising freely among each other. I roughly distinguish them into two groups those where the leaves are in whorls up the stem and those where the leaves are mostly alternate up the stem. The whorled-leaved forms produce the spotty flowers as seen above. Although we have clumps that are 15 years old they are not always long lived bulbs, they are also very susceptible to virus attack,(not preventable by Norton!) so it is essential if you want these beauties in your garden that you sow some seed every year, which should flower in 3 to 4 years.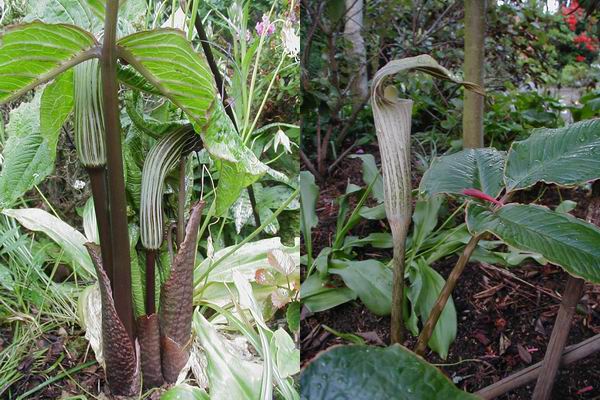 Arisaema sp. x2



It is also Arisaema time and we have lots in flower just now but I am afraid that we refer to most of them as 'species'. We must treat ourselves to the new book that is out and try and sort out their proper names. The trouble is that we have raised most of them from collected seed which we got as Arisaema sp. ! They are very hardy in our garden as most of them do not appear through the ground until the danger of frost has passed. They enjoy the same woodsy type conditions as trillium and erythronium so when planted in the same beds they make excellent subjects to further extend the flowering period.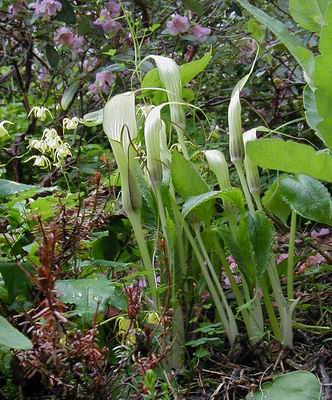 Arisaema sp. small.



They also come in a wide range of sizes from short and delicate ones like this to plants with leaves like Rhubarb.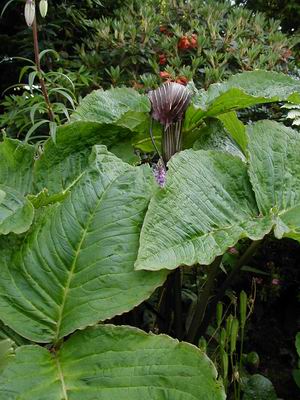 Arisaema large leaves.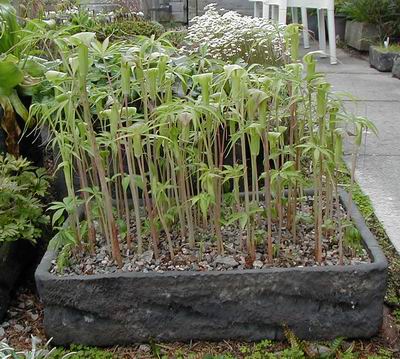 Arisaema seedlings box.



When they have settled down they will produce seed which is in the form of brilliant red berries. We cannot resist sowing boxes of these which take 3 to 4 years before we get the first flowers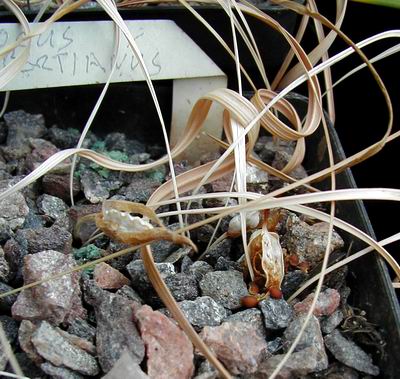 Crocus seed



It is also the time to be watching for seed on your bulbs it is easy to miss crocus seed pods which only push through the gravel as they are ripening and split within days.

^ back to the top ^