---
BULB LOG 27
3rd July 2003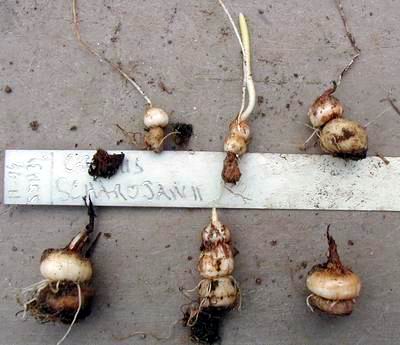 Crocus scharojanii corms



It is always wise to handle your bulbs carefully when repotting as some species will have now roots emerging even before this springs' leaves have died down. Crocus scharojanii is on of these plants, you can just see the new, white, roots emerging from the new corm and the shoots already extending on the two in the centre. It is also fascinating to see the stack of the previous few years corms on these seedlings that have not been repotted since 2001. Crocus scharojanii is the first of the autumn crocus to emerge for us usually in August.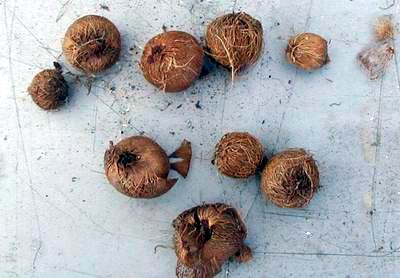 Crocus corms netted



The tunics on crocus corms are very variable and they are used in identifying some of the species so it is a good idea to make a note on the back of the label what type of tunic the corm has, this along with the leaves and the flowers will allow you to key out and check the identity your crocus.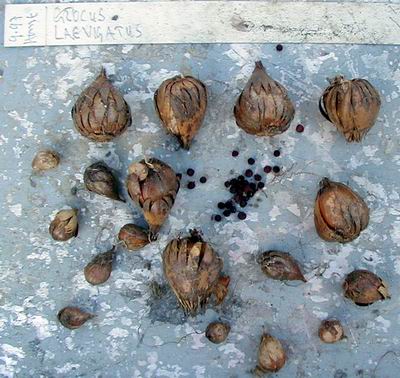 Crocus laevigatus corms & seed



I like the corm tunics of Crocus laevigatus, they seem to sit on the corm like pixie hats. It is also only when I repot some crocus that I discover the seed pod below the grit, they do not always extend above the surface.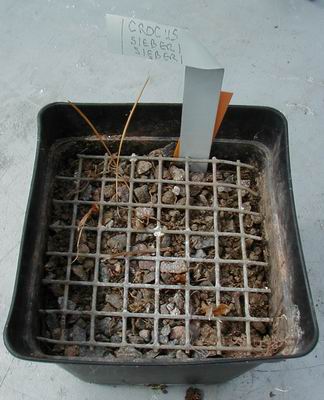 Crocus pot mesh



It is also worth remembering that it is not only gardeners that are fond of crocus corms so are mice and voles (among others). To hinder these little vermin I place a square of weld mesh on top of the compost before applying the gravel, this at least stops them getting the corm. Repotting is a lovely time to see how your bulbs have grown whether they have increased, decreased or disappeared completely. Do not be downhearted if they do go back as this happens to all growers and often for no apparent reason. I have heard from several very good growers that their frits have not done well this year, and we have lost a few frits that we have grown well for years and we have not done anything different. I put it down to climatic conditions last Autumn/Winter and most likely temperatures. The good thing about growing from seed is that while we lose a pot of bulbs we always have another one coming along.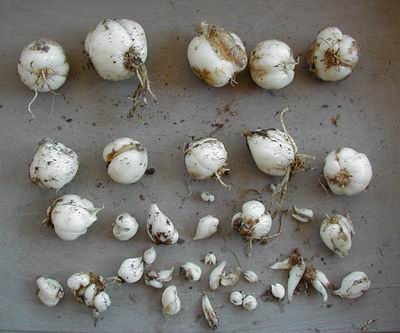 Fritillaria pallidiflora bulbs



It is always nice to tip out a pot of bulbs and find out they are good and healthy like this pot of Fritillaria pallidiflora . The seed pods of the frits are also worth enjoying.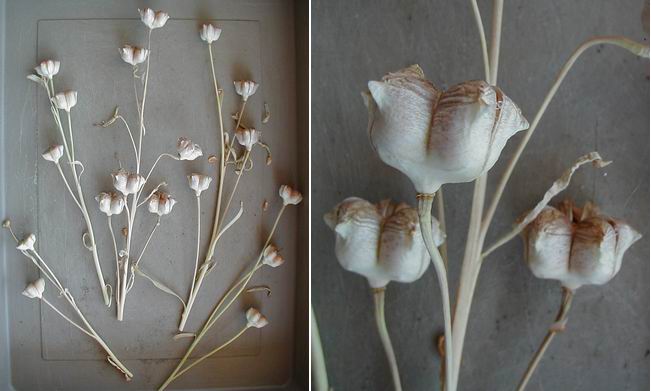 Fritillaria pluriflora seed pods.



While I am on the subject of seed pods, for the last three years I have been beaten by wasps to the seed of Trillium ovatum. They go crazy for the sticky coating that surrounds the seed and will even chew a hole through the seed pod before it is ready to open and excavate the seed, carrying my harvest away to an unknown location.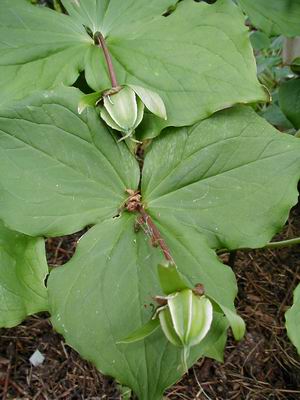 Trillium ovatum seed heads



I am determined to scupper their raid this year and have taken the precaution of tying some horticultural fleece, or in the case of this cannie Scot, a recycled tea bag, to protect the seed. Trillium seed protection. I think tea bags are a very under used commodity and can be recycled in many ways in the garden.....(Your suggestions to the Bulb log feed back on the Forum.) Finally a couple of the bulbs that are flowering in the garden today.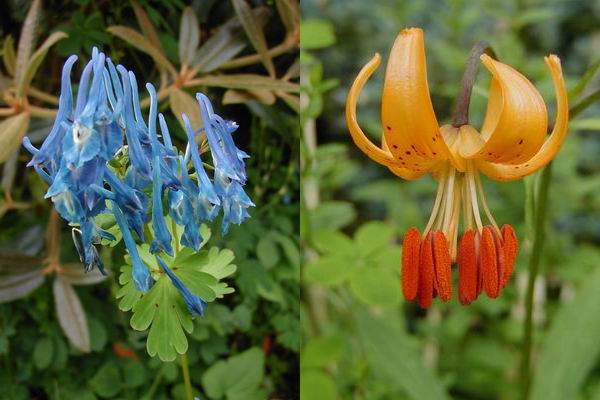 Corydalis elata & Lilium medeoloides.
^ back to the top ^